FAQs at Our Optometrist Office in Pittsburgh, PA
Your vision is vital, so it's natural to have many questions about your ocular health and the treatments available. The team at South Hill Eye Associates is here to answer all of your inquiries. Schedule an appointment to discuss your specific concerns with an optometrist in Pittsburgh, PA, and read on to learn about some common topics.
Should I see an optometrist or an ophthalmologist?
Everyone should see an optometrist routinely to have their vision checked and be examined for other ocular issues. You should find an ophthalmologist if you are interested in medical or surgical interventions for your eyes. Our team includes both types of doctors to serve all of your needs.
What kind of surgical interventions are available?
Every ophthalmologist clinic offers different services. At our office, we're proud to offer surgical procedures to correct vision (LASIK), cataracts, glaucoma, eyelid disorders, corneal issues, and eye muscle issues, as well as other solutions.
Will my surgery hurt? What will recovery be like?
Eye surgeries vary greatly, so it's best to ask your doctor what to expect. LASIK procedures, the most common surgical procedure done at our clinic, are not painful. You may experience minor itching or burning afterward, but it should go away quickly. After LASIK, you'll be able to return home right away and can even return to work, although we recommend taking a few days off. Note that you will not be able to drive until an eye doctor clears you at your follow-up appointment (typically the day after the procedure).
Patient Portal
South Hills Eye Associates
Welcome! We are happy to offer easy access to our Patient Portal giving our patients the ability to manage your own profile information and view information in your chart. Patient Portal allows patients to:
Request prescriptions refills and view prescription history

Update demographic information

View medical information including: active allergies, problems, and medication lists

Ability to email a physician (with a non-urgent question) through the portal in a secure message.
We would like our patients to take full advantage of this Patient Portal as it will keep our records up-to date for future appointments.
Login to Patient Portal
Visit our Patient Portal and login at this link: https://southhillseyeassociates.myezyaccess.com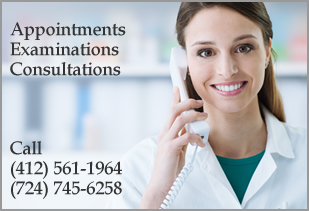 Payment Information
Please note that payment is required at the time of service. Please be prepared to pay your co-payment on the day of your visit.
Insurance Coverage
For questions regarding insurance coverage, please visit the Insurance Information page.
Like us on