New patients may save time by filling out the necessary forms below and bringing the completed forms with you to our office at the time of your visit.
Please arrive 15 minutes early to your appointment to allow time for the check-in process and handllng of paperwork. 

Use of Health Information
For information on our privacy practices regarding health related information, download Notice of Health Information Practices (PDF)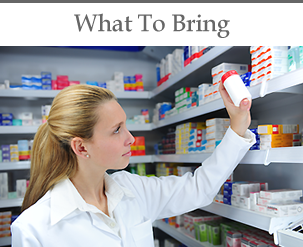 IMPORTANT: In order for us to provide the highest quality eye care for you, it is very important that you bring the following items to your patient visit:
Medical Insurance card and any Vision Care benefit information

List of prescription and over-the-counter medications along with dosage amounts and when they are prescribed to be taken

Medical records from prior visits that may be helpful

Eyeglasses and/or Contact Lenses

Primary Care Physician referral authorization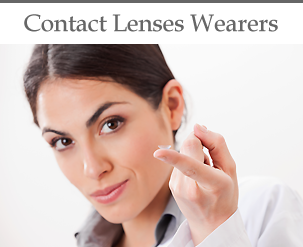 If you are a contact lenses wearer and are scheduled for a Vision Benefit examination, please take contacts out of eyes at least 24 hours in advance of your patient visit.
If you are a contact lenses wearer and are scheduled for a Contact Lens appointment only with our contact lens technician, please wear your lenses to your visit.
Patients coming for laser vision evaluation should remain out of their contact lenses for at least 2 weeks prior to the examination.